This is the MOD I have installed in my TX to extend the range for when FPV Flying to 3 miles or more.
It's not my idea, but belongs to Dustin, Who Tests and tries out a lot of new quads and gadgets....
I will add his video showing how to do this MOD, as he explains it much better than I could.
The finished MOD looks like it means business.
This is the signal booster...A 2W booster that runs from 5v power.
It fits nicely in one of the blocked switch holes that the TX has and just needs a little notch filed into the casing for the power leads to pass through.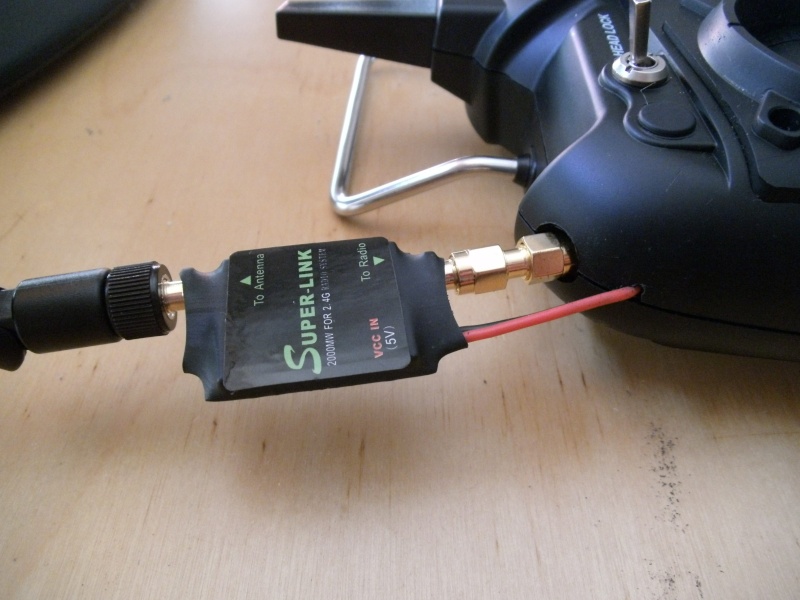 These are the various connection points for the parts.
Hot glue is never pretty but it works.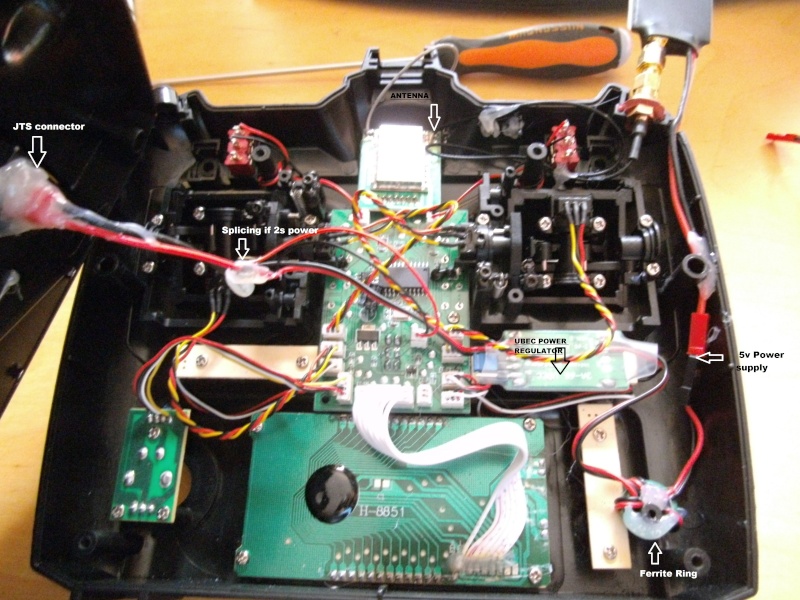 I have used a 2S 2000mah NanoTech reciever pack battery. All that is needed are the plastic dividers which would separate the AA's to be removed and the battery snaps into place nicley.
The battery door is a tight fit and i think 17mm thickness is the max unless you want to Mod the battery bay some more.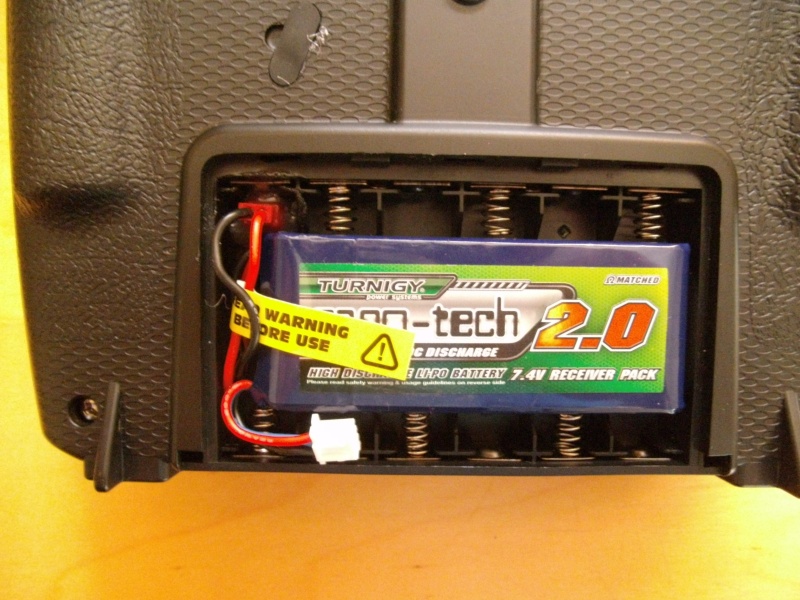 The JTS connector can come through the bottom of the battery holder, held both sides with generous amount of hot glue, which when cooled is solid. This keeps everything covered when the battery door is shut.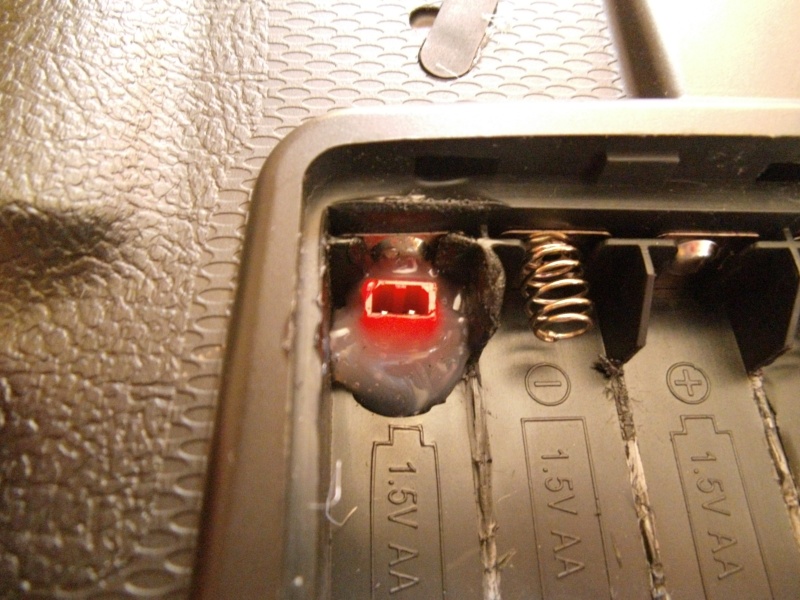 A few close ups of the details.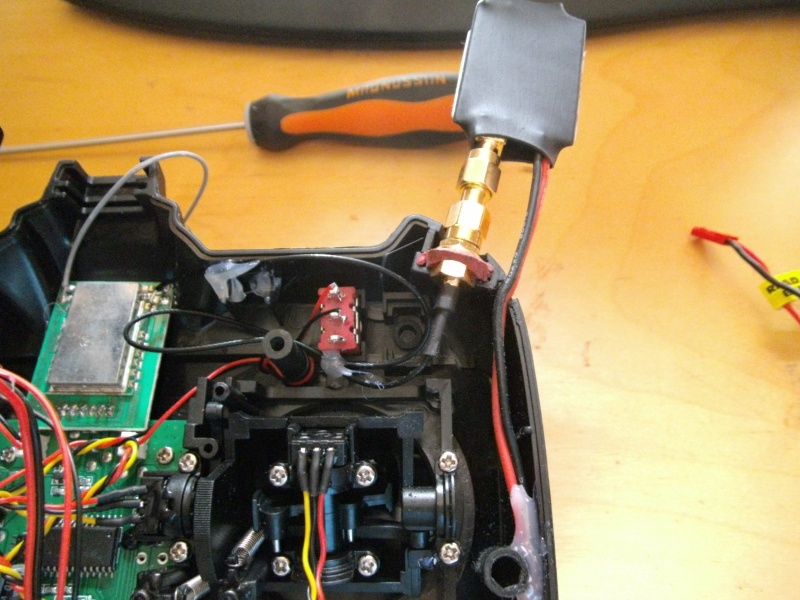 Here is the HOW TO video that Dustin produced with clear instructions and a list of parts needed.
2W signal booster
UBEC 5v regulator
Battery pack
A soldering iron is needed, plus a glue gun is handy and a few connector like a JTS female to make the connections.
Edit:
Just one point to mention. I have realised that the UBEC stays connected and on(red led on ubec) when the battery is connected. Trying to think of a way to switch it off when not in use but for now the battery must be disconnected or you run the risk of discharging the battery beyond its range if left connected for a number of days. I had it on for 18 hours and it lost .5v so its not too bad, but needs unplugging when not using.